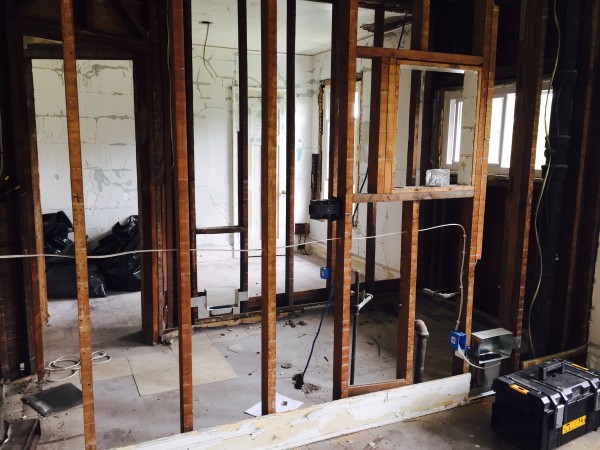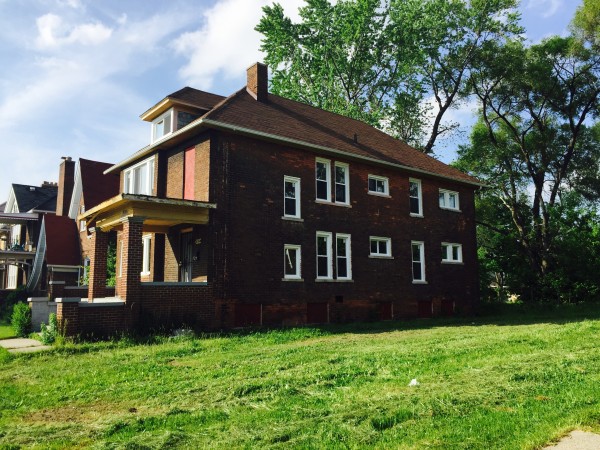 Taproot is a for-profit company with a lot of non-profit ideals; in our minds bringing the best of both worlds. We exist to serve one of the many struggling areas in the city of Detroit, the Pingree Park Neighborhood, but we want to do that in a way that allows the community to grow itself from the inside out. Many of us have served in various roles in community development, even sitting on the boards of different non-profits within the city. That experience has taught us the value of empowering a community to transform itself in a way that is not just sustainable, but actually uses existing economic markets to grow itself.
IN OUR NEIGHBORHOOD, THE STRONGEST EXISTING MARKET IS HOUSING.
In our neighborhood, the strongest existing market is housing. It's not a perfect market, but we see a lot of potential. As is true with many Detroit neighborhoods, the housing market crash in 2007 pushed ours into a cycle where homeowners cannot afford to keep their homes or get loans to fix them up. Nor can would-be buyers purchase houses through traditional mortgages. Banks simply won't lend money here, the appraisal prices are too low. This means a lot of houses go empty and when houses are left empty, even for a short time, they end up being looted for scrap metal, wrecked by squatters, and in some cases used for drug houses which pushes the value of surrounding homes down even further.
WE BELIEVE WE ARE UNIQUELY POSITIONED TO TAKE ADVANTAGE OF THIS OPPORTUNITY
Surprisingly while home prices have fallen precipitously the rental market has remained healthy, with premiums unaffected and occupancy rates in our immediate area holding at 80%. Herein lies the opportunity. For those with cash to pay for rehabilitation, the ability to identify viable at-risk homes, and access to reliable customers there is a small profit to be made. As individuals who live in the community and through our non-profit experience have participated in the rehabilitation of more than a dozen homes (including several purchased on auctions), we believe that we are uniquely positioned to take advantage of this opportunity.
ADDITIONAL PROFITS WILL BE PUT TOWARDS SMALL BUSINESS DEVELOPMENT
In our first five years we will invest over $500,000 into our neighborhood to build a self-growing housing portfolio of rentals and land-contract sales. Seventy percent of that initial equity is coming from within the community, which is a huge difference from the traditional outside grant-dependent nature of most community development corporations. Moreover we offer ongoing opportunities for residents to invest in their community through long-term personal loans. After 5 years, and upwards of 15-20 rehabilitated homes, the revenue from the housing portfolio will not only sustain itself but continue to pay for the rehabilitation of 3 or more homes per year in perpetuity. Additional profits will be put towards the development of other sustainable small business developments with a clear community benefit. Only after these other aims are met will our investors receive dividends.
Taproot Investments, LLC.